Sale!
Bluetooth Selfie Remote Shutter Controller With Page Up Down Navigation
Working Distances up to 10 meters
Compatible with Android and iOS
Type: Wireless
Suitable for: IOS, Android
For Bluetooth-compatible Version: 3.0
Battery Type: CR2032
Frequency: 2.4GHz-2.4835GHz
Description
Bluetooth Selfie Remote Shutter Controller Price in Bangladesh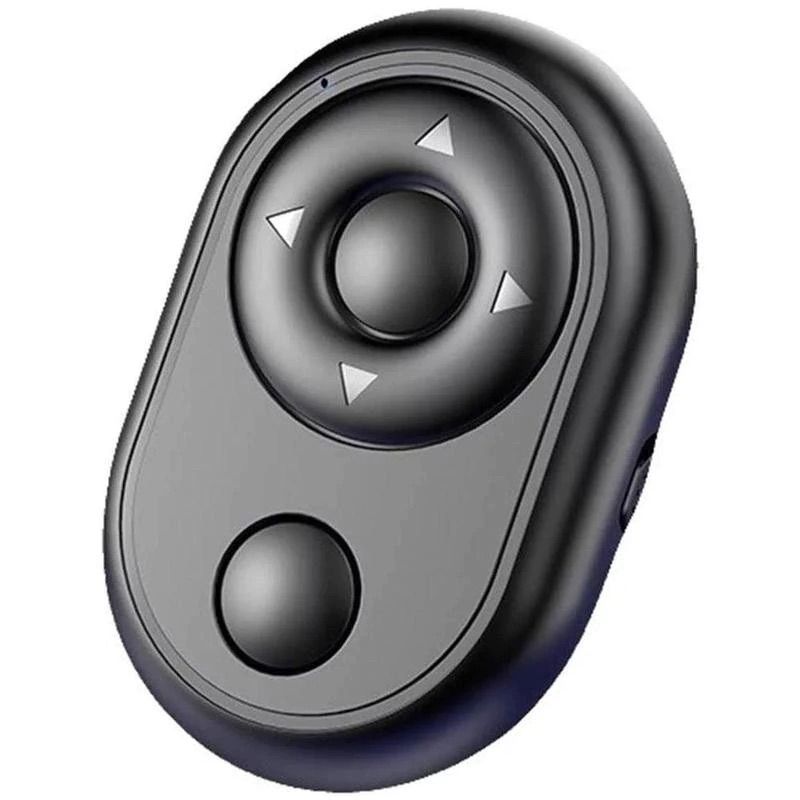 The Bluetooth Selfie Remote is a handy little device that allows you to take better selfies. It comes with a Bluetooth connection that allows it to work with both Android and iOS devices. The Bluetooth connection also allows you to use the device as a remote control for your camera or video camera.
The remote control has a working distance of up to 10 meters, so you can take pictures or videos from a distance. The Bluetooth Selfie Remote is also compatible with most camera and video functions, making it a must-have gadget for anyone who loves taking selfies.
Bluetooth Selfie Remote Shutter Controller Description
A Bluetooth selfie remote shutter controller is a compact and portable device that allows you to remotely capture photos or videos on your smartphone or camera. It uses Bluetooth technology to establish a wireless connection between the remote and your device, enabling you to control the shutter without physically touching the device.
Here are some common features and functionalities of a Bluetooth selfie remote shutter controller:
Wireless Connection: The remote controller connects to your smartphone or camera via Bluetooth, eliminating the need for a physical connection or cables.
Shutter Control: The primary function of the remote is to control the shutter of your device. It typically has a dedicated button or a simple trigger mechanism that allows you to capture photos or start/stop video recording.
Long Range: The Bluetooth connection enables you to control your device from a distance, usually ranging from a few meters up to 10 meters or more, depending on the specific model.
Compact and Portable: Bluetooth selfie remote controllers are designed to be small and lightweight, making them easy to carry in your pocket, or bag, or even attach to a keychain.
Compatibility: Most Bluetooth remotes are compatible with various devices, including smartphones (iOS and Android) and cameras that support Bluetooth connectivity.
Easy Setup: The setup process is usually simple. You need to pair the remote with your device by turning on Bluetooth and selecting the remote from the available devices list. Once paired, the remote should automatically connect to your device when in range.
Additional Functions: Some Bluetooth remotes may have additional features such as zoom control, switching between front and rear cameras, adjusting exposure settings, or activating special shooting modes.
Battery Life: The remote typically uses a built-in rechargeable battery, which can be charged via USB. The battery life varies depending on usage but is generally long-lasting, allowing you to take numerous photos or record videos before needing to recharge.
Bluetooth selfie remote shutter controllers are popular accessories for taking selfies, group photos, or capturing stable shots without the need for a timer or reaching for the on-screen shutter button. They provide convenient and hands-free control over your device's camera, allowing you to be in the frame or capture shots from unique angles.
Bluetooth Selfie Remote Shutter Controller Key Feature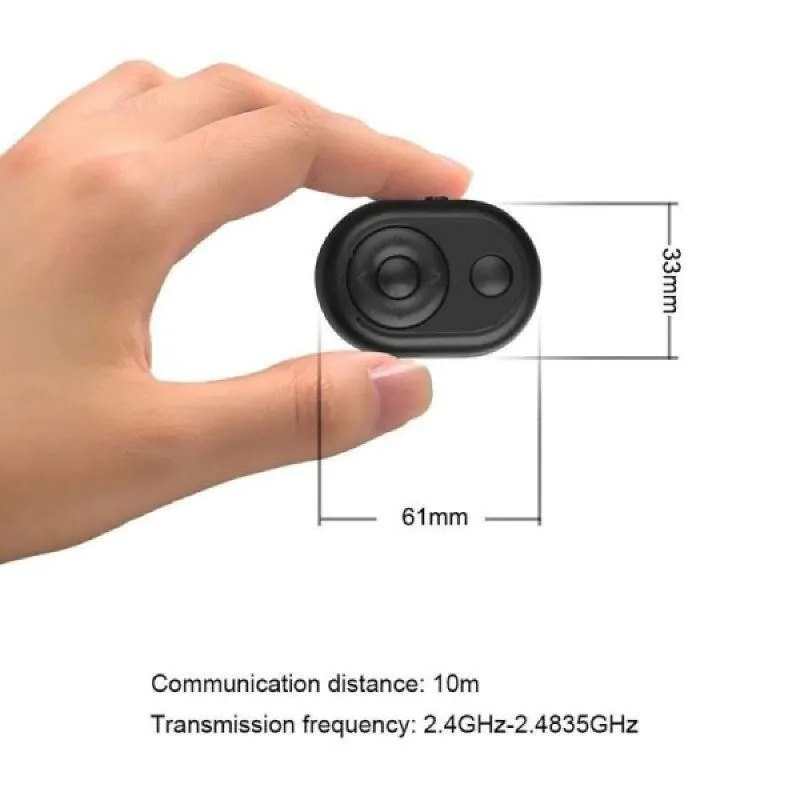 This multi-function remote control doesn't need the imitator nor APP. A connection for Bluetooth can make it work. The new Bluetooth video shutter comes with more than just video software, reading software, and so on, as some classic games can be controlled, making it a fully functional remote control for Bluetooth.
Almost all camera and video functions can be controlled by this remote control, including the function of the camera, WeChat friends circle, a mobile phone camera, B612, Face and so
The app for watching TV dramas and films such as YouTube, Youku, for iQiyi, and other software can be controlled by this remote control to fast forward and rewind down and one button to mute
As for parkour games or 2048 games that only need to slide up and down and left and right can be operated with this remote control without obvious delay
Plug and play. Just connect in a wireless way without making any settings or simulators. Easy to operate for Apple, iPad, and Android phones.
Plus, this controller also has a page up and down navigation feature, so you can easily scroll through your photos or videos without ever having to take your hands off the remote. It's small enough to fit in your pocket or purse, so you can take it with you wherever you go
Bluetooth Selfie Remote Shutter Controller Full Specification
Type: Wireless
Suitable for: IOS, Android
For Bluetooth-compatible Version: 3.0
Battery Type: CR2032
Frequency: 2.4GHz-2.4835GHz
Size: 61 x 10 x 33mm
Communication Distance:10 Meters
Color: As the picture show
7 Days Replacement Warranty
Made in China