Sale!
Jmary MT 19 Tripod And Selfie Stick
Material: Plastic + Aluminium Tube
Load: 1.5kg
Net weight: 132g
Foldable working height: 18cm
Minimum working height: 14.3cm
Maximum working height: 27.6cm
Compare
Description
Jmary MT 19 Tripod And Selfie Stick Price in Bangladesh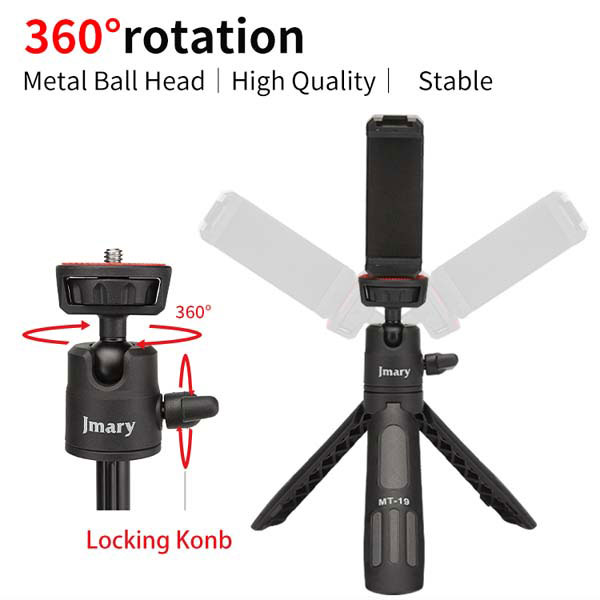 Jmary MT 19 Tripod is suitable for Microphone, Webcam, Action Camera, Digital Camera & Mobiles phones. It Comes with a universal mobile phone holder.
Use as a mini selfie stick or tripod with 360-degree rotation, you could rotate and select horizontal or vertical camera mode to get the best angle photos. Twist the cradle head or phone holder to take pictures.
Comfortable handle and aluminum tube material selfie stick tripod, not only light but also corrosion resistant and robust which increase the life of the selfie stick.
Jmary MT 19 Tripod Full Speciations and Features
Versatile use thanks to the 360-degree rotating head
Can also be used as a monopod
Can be used on camera, microphone, and smartphones
It can reach a minimum length of 14.3 and a maximum length of 31.2 mm
Folded Height: 18cm
Minimum Height: 14.3cm
Maximum Height: 31.2cm
Max Load: 132g
Tripod Sections: 3