Remax RM-C54 Desktop Telescopic Stand Pro
350.00৳
Suitable for all mobile phones & tablets within 12 inches
Scalable, the height can be stretched to 19.5cm
The design can be rotated by 118 degrees, and the viewing angle can be adjusted according to the needs
Using aluminum alloy support shaft, stable and non-shaking, durable
Foldable design, convenient storage
7 Days Warranty (If there are any Manufacturing Defects)
Description
Remax RM-C54 Telescopic Stand Pro Price in Bangladesh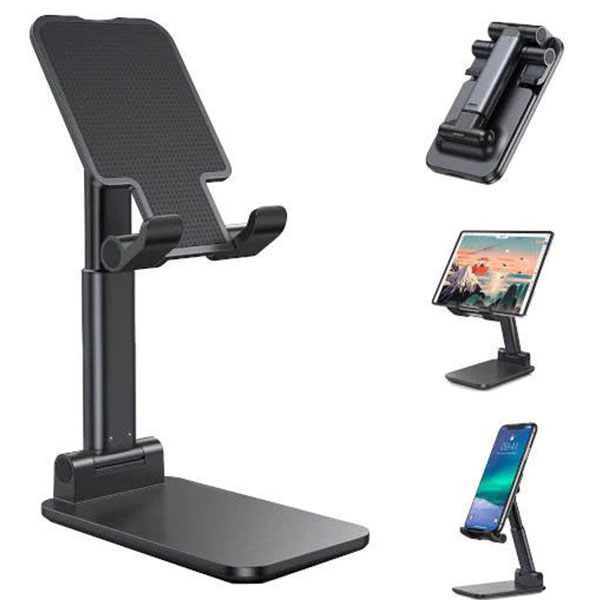 Remax RM-C54 Description
The Remax RM-C54 Desktop Telescopic Stand Pro for All Mobile Phones & Tablets Within 12 inches is now available in Bangladesh. Get the original products at the most affordable price only at Techtunes.shop and enjoy the quality with the promise of the best customer service in Bangladesh.
Do you have a phone or tablet that's always taking up space on your desk?
With this desktop stand, you can easily and conveniently view and use your device while it's charging. The design is adjustable so you can find the perfect viewing angle for you, and it folds up for easy storage when not in use.
Stop struggling to use your phone or tablet while they're charging – get a Remax RM-C54 Desktop Telescopic Stand Pro! It's stable, durable, and designed to make your life easier. Order now and start using your devices the way they were meant to be used.
Remax RM-C54 Key  Features
Suitable for all mobile phones & tablets within 12 inches
Scalable, the height can be stretched to 19.5cm
The design can be rotated by 118 degrees, and the viewing angle can be adjusted according to the needs
Using aluminum alloy support shaft, stable and non-shaking, durable
Foldable design, convenient storage