Sale!
Ulanzi MT 44 Tripod for Extendable Vlog
Minimum Height: 33 cm
Maximum Height: 109 cm
Phone mount: 6-8 cm
Screw Universal: 1/4″ Screw
Rotation: 360°
Tilt adjustment: 90°
Description
Ulanzi MT 44 Tripod for Vlog Price in Bangladesh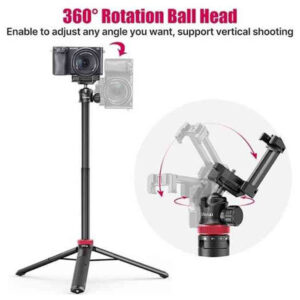 Ulanzi MT 44 Extendable Vlog Tripod Full Specifications
The Ulanzi MT-44 Extendable Vlog Tripod With 360° Ball Head (Black) is now available in Bangladesh.
2-in-1 Integrated Design Universal Phone & Camera Tripod
The MT 44 tripod has an improved and integrated design that allows it to be used with other smart devices besides phones. The top adjustable clip may be enlarged to a universal phone clip that fits most smartphones and can be connected to the storage camera through the 1/4″ hole "thread on a screw.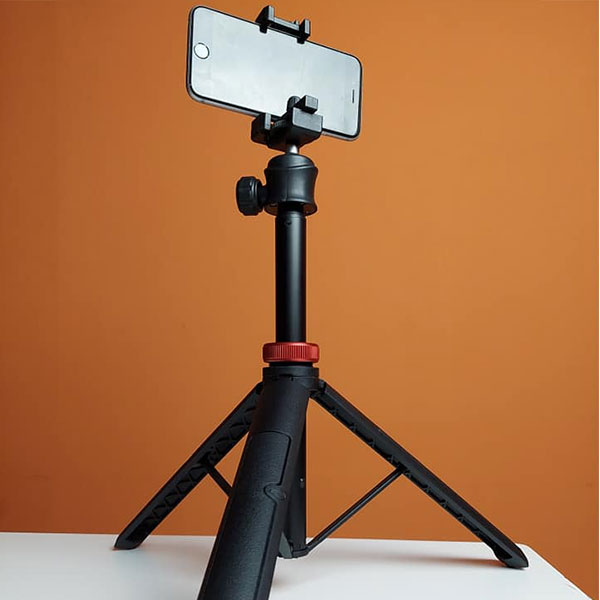 Telescopic Style
The 5-section ABS tripod allows for quick and easy setup, extending from 13″/340mm to 44″/1115mm. Which is longer than a comparable tripod on the market. Simply spin the lock knob and extend it to the desired height to match your various shooting requirements.
Ulanzi MT 44 Extendable Vlog Tripod Specification
Brand: ULANZI
Model: MT-44
Minimum Height: 33 cm
Maximum Height: 109 cm
Phone mount: 6-8 cm
Screw Universal: 1/4″ Screw
Ball Head: Yes
Cold Shoe Mount: Yes
Rotation: 360°
Tilt adjustment: 90°
Product Dimensions: 12.9 x 3.1 x 2.6″ inches
Item Weight: 397 grams
Manufacturer: ULANZI
Ulanzi MT 44 Extendable Vlog Tripod Features
Minimum Height: 33 cm
Maximum Height: 109 cm
Phone mount: 6-8 cm
Screw Universal: 1/4″ Screw
Ball Head: Yes
Cold Shoe Mount: Yes
Rotation: 360°
Tilt adjustment: 90°
Product Dimensions: 12.9 x 3.1 x 2.6″ inches
Item Weight: 397 grams
Package Content
1 x Ulanzi MT-44 Extendable Vlog Tripod
1 x User Manual