Sale!
WiWu SW01 Ultra Smart Watch Bluetooth Calling
Screen: 2.1 inches HD IPS
Screen resolution: 240 x 283 resolution.
Touch screen: Full-screen touch + physical buttons
Battery: 420MAH
Bluetooth version: Bluetooth 5.2
6 Months Warranty
Made in China
Description
WiWu SW01 Ultra Smart Watch Price in Bangladesh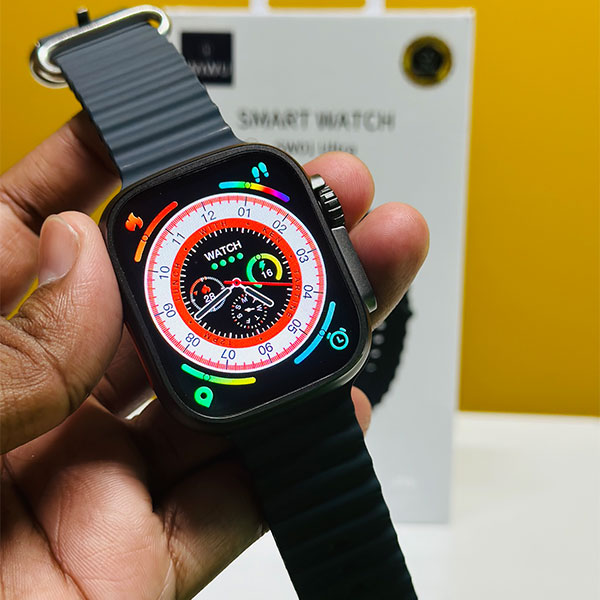 The Wiwu SW01 Ultra Smart Watch is now available in Bangladesh. Get the original products at the most affordable price only at Techtunes and enjoy the quality with the promise of the best customer service in Bangladesh
WiWu SW01 Ultra Smart Watch Description
The WiWU SW01 Ultra Smartwatch is a great choice for anyone looking for a comprehensive smartwatch. It has a stylish design and is packed with features, making it a great option for those who want to stay connected and active.
When it comes to smartwatches, there are a lot of options on the market. But if you're looking for a smartwatch with a large display, long battery life, and a host of features, the WiWU SW01 Ultra Smartwatch is a great option.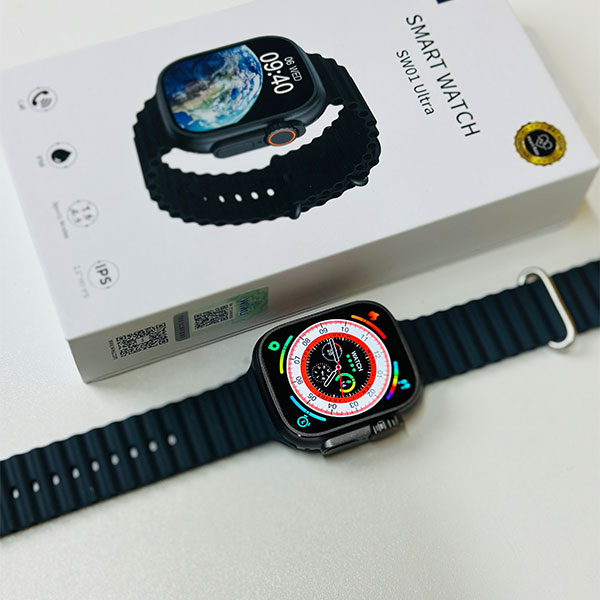 This smartwatch has a 1.9-inch IPS display, which is one of the largest you'll find on a smartwatch. And with a 420mAh battery, it has enough power to last for days.
The WiWU SW01 also has a heart rate monitor, fitness tracker, and sleep, tracker. Plus, it supports notifications from your smartphone so you can stay connected even when you're on the go.
If you're looking for a smartwatch with a large display and long battery life, the WiWU SW01 Ultra Smartwatch is a great option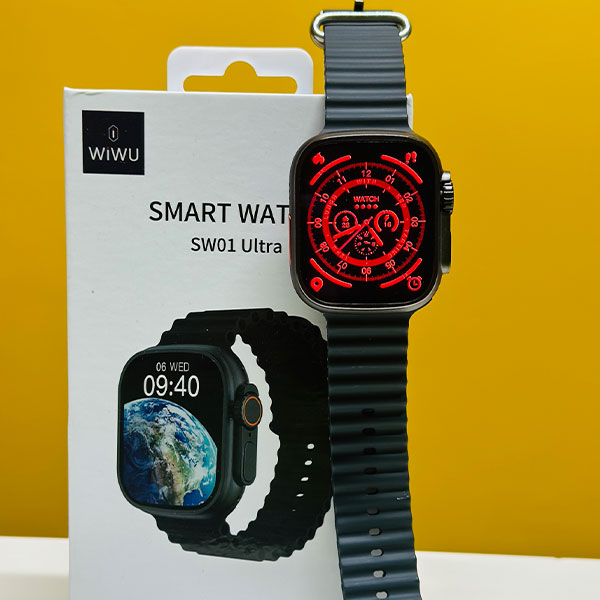 WiWu SW01 Ultra Smart Watch Specification
Screen: 2.1 inches HD IPS
Screen resolution: 240 x 283 resolution.
Touch screen: Full-screen touch + physical buttons
Battery: 420MAH
Bluetooth version: Bluetooth 5.2
Compatible: IOS 10.0 or above/ Android 5.0 or higher.
App: MActive Pro
WiWu SW01 Ultra Smart Watch Key Features
Stylish design with 3 buttons
49mm case, 2.1" HD IPS wide full touch color screen, very narrow screen frame, 240*283 resolution
The new power-saving mode can switch the smartwatch to the watch mode. The screen only displays the time, which can maximize the battery life of the watch
New time setting function, which can directly adjust the time and date from the watch
Package includes
Smartwatch *1
Cable *1
Manual *1
Packaging box *1